In fact, Renault as a whole and chief-designer of Vel Satis Patrick Le Kemann in particular deserve a separate material – devoted to the rich history and glorious years of bold decisions, but not buying a twenty-year old car for a mere pittance. In fact, the French invented such class as a premium hatchback back then, in the beginning of the 2000s, when Porsche Panamera was out of the question. However, brave Frenchmen did not have enough status therefore both comfortable Vel Satis, and epathetic Avantime remained overboard of the market. Both primary and secondary: Vel Satis still remains a piece piece goods, and at the moment of writing the material there were only 19 cars for sale on Avito. Let's take a look at what other difficulties may arise when choosing a car which was produced from 2001 to 2009.
Despite its age, almost all specimens on sale look very presentable, and in the owners' reports one can rarely meet the stories about the problems with corrosion. What's the secret? The secret is that half of the exterior panels are made of aluminum, and half of the exterior panels are made of plastic. In particular the doors and the hood are made of aluminum, but the front wings and the trunk lid are plastic, which allowed not only to save weight, but also to prolong their life, completely ruling out corrosion. The same cannot be said about the aluminum body parts: damage to the paintwork leads to oxidation and degradation, even though these processes are slower and more imperceptible. In addition, it is worth paying attention to the joints between aluminum and steel: here, the destruction of metal can proceed faster.
Of course, the use of metal and plastic has had no effect on the aging and wear of the typical mechanisms. Power windows fail, trunk lid opening button gets seized and breaks, door limiters snap and creak, and the price and quality of new ones stimulate the folk creativity, which has generated replacement bushes from caprolon, fluoroplastic, copper, bronze, brass and whatever else. Door handles are also worth checking for serviceability, both inside and outside: children's blocking opening failures and wear and tear of mechanisms will make you tinker and look for parts. Certainly, inside it is necessary to estimate dryness of floors in a saloon and a trunk. Water leaks in a saloon through door seals and non-stock windshields, and also because of clogged hatches drains, if there are any. The pool in a niche of a spare wheel in a trunk is organized because of leakage through niches of lanterns and the same seals. Inside it is possible to admire smart front seats with "breaking" back and set of electric adjustments and practical solutions like glove compartments and drawers under a back sofa. It is not for nothing that Vel Satis has been driven not only by families, but also by French presidents.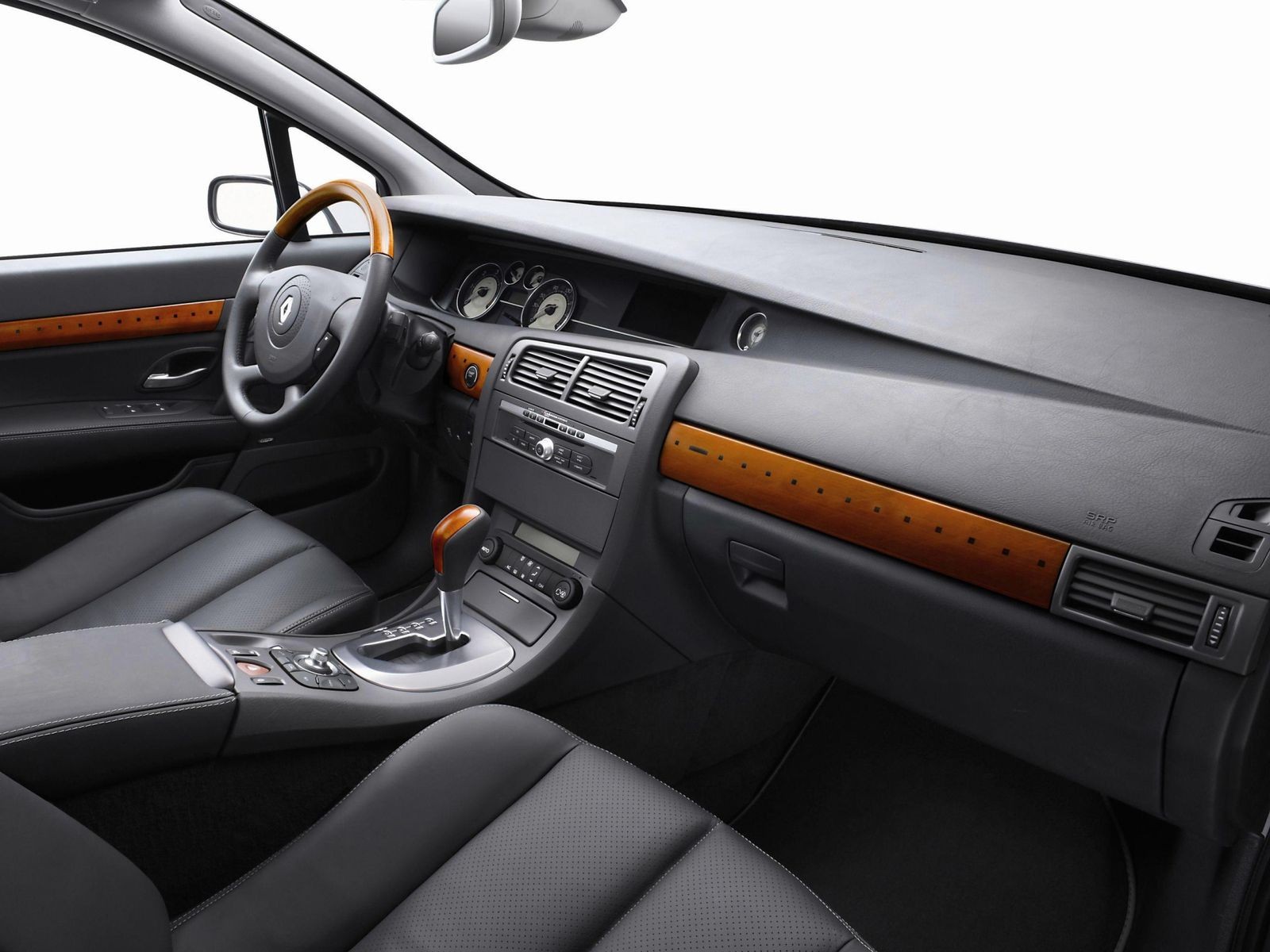 And all the saddest, as it is possible to guess, is hidden from eyes in niches and cavities of a body, and also on an underbody. Sometimes it is enough to look into arches, to see rotten fenders and rusted surfaces, extending up to the longitudinal members inclusive. Sills, especially underneath, in the area of joint, also need to be studied with intent, and under plastic linings you can find a lot of interesting things. The condition of the underbody is already largely depends on the owners: the price for cars has dropped to a minimum, so not all of them see the regular anticorrecting. Special attention should be paid to the side members and mounting points of subframe and suspension.
As well as in the case with any other "exclusive", a separate conversation concerns availability and cost of body parts. The Vel Satis in this respect is not the worst option: let the French have sold only 60 thousand cars instead of the planned 300, but it is still twice as much than the circulation of the same Alfa Romeo Brera. In other words, there is at least some chance to find something at salvage yards at reasonable prices, without going broke buying the original. In fact, for the majority of body parts expectedly there are no substitutes: for example, the hood – at least 30 thousand, a front wing – from 15, and a plastic trunk lid costs nearly 70 thousand. And that's not counting the rear window, which sometimes crumbles on its own, without any shock – such accident will empty the purse for about 50 thousand rubles more. A xenon headlight costs about 60 thousand, and a halogen one is half as much. The original taillights are surprisingly "inexpensive": 10 thousand for each of the four sections (two on the fenders, two on the trunk lid). In general, in case of an accident would have to thoroughly dig in the flea markets, and not only in Russia – in the same Belorussia and more cars, and parts are found more often.
Having received the platform from Espace and Laguna (Vel Satis was produced together with them at the plant in French Sandouville), the premium hatchback partially shared the running gear with both of them. In the front there is usual MacPherson, and behind – multilever, and the part of arms in it is made of aluminium. However, unification does its work: spare parts are moderately expensive, and the assortment of non-original parts helps additionally, and almost any owner of other related "French" is able to buy Vel Satis. For example, even the front L-arm costs only 6 thousand, and the rear "links" are also within 7-10 thousand assemblies, not including separate silentblocks. Once scarce transverse rear lever with a floating silentblock now also costs about 6 thousand. Shock absorbers are simple here, without pneumatic cylinders and stiffness adjustments, so it is possible to buy elements from KYB for 5 thou around. In addition, suspension is maintainable and does not force to buy the whole thing: front ball bearing supports are standard separately from a lever and cost kopecks (thanks to the unified principle), and a front hub bearing also can be bought without a hub. There are, of course, expensive exceptions: the massive aluminum rear arm costs over 50 grand and has no analogs. But it is possible to buy silentblocks for it – the original for immodest 6 thousand and not-original for 2,5 thousand. In general, it is necessary to inspect the suspension when buying it with care for integrity of big and expensive rear levers, but otherwise unification will save pockets.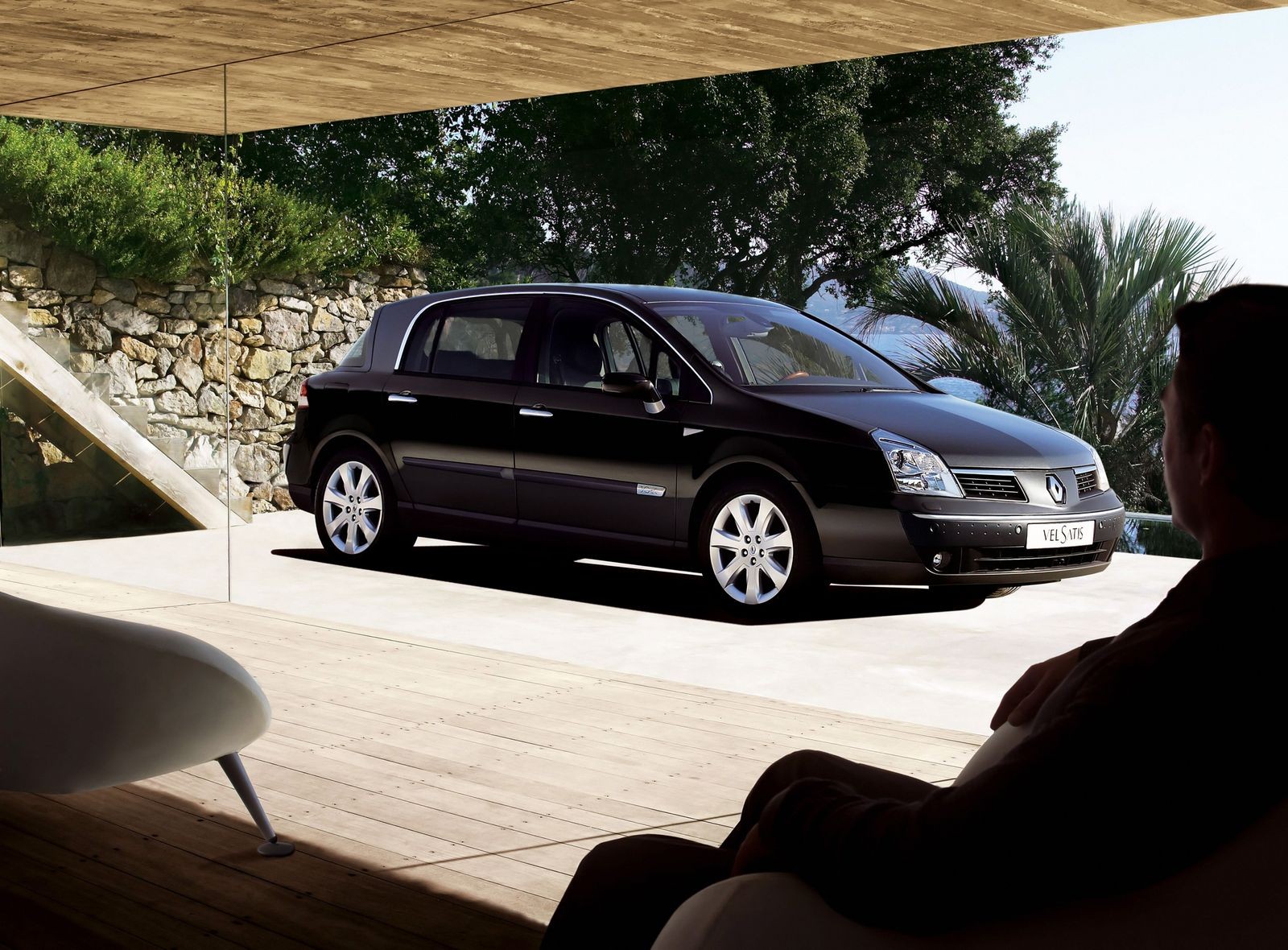 The same concerns the brakes. Hatchback received completely disk brakes from Espace – unpretentious, single-piston with floating bracket in circle, but with discs with diameter of 324 mm in front and 300 mm behind. Consumables are quite accessible: you can buy front disks from 2 thousand instead of 12 thousand for an original. Rear, however, are united with hub bearings in French manner, but here even the original costs 6 thousand, so the decision can be considered uncomfortable only from the technical point of view. At the inspection of the car, it is worth checking the work of then new-fangled automatic parking brake, which unbrakes itself on startup. Let's also add here checking of brake lines and hoses, and also brake fluid.
The list of gearboxes will please those who are afraid of French cars because of the ubiquitous AL4. The basic cars were also offered with manual gearboxes, but the bulk of them were equipped with classic automatics, and from Aisin. The most common variant is five-speed 55-50SN, and after the restyling the diesel three-liter cars were equipped with six-speed TF-80SC. These automatic transmissions are familiar from a host of other cars from Volvo, Opel, Ford, Cadillac and so on – in general, they have long been mastered in repair. Structurally, both boxes are quite successful, but extremely sensitive to oil purity and temperature, and the aggressive work of the torque converter lockup negatively affects both. As a result, service life is highly dependent on driving style and maintenance. If to change oil once in 50-60 thousand km, to take care about cooling and not to press the floor at every traffic lights, the box will easily pass its 200 thousand and more. For "racers" cars the service life can not reach 150 thousand – but can you imagine a young active driver buying an elderly Vel Satis? However, taking into account the age of cars it is already necessary to speak about terms of the last repair and timely installation of the external radiator. By the way, the six-speeds gearbox is a little bit stronger, but it will be more expensive in repair.
If you are satisfied with not the richest complete set and a manual gearbox, you can save a little money. The clutch set is within 10 thousand, and clutch bearing is mechanical and inexpensive, so consumables are quite accessible.
One of the challenges of buying a Vel Satis is choosing the right engine. The engine range is wide: there are two petrol and three diesel variants with the volume from 2 to 3.5 liters, so the choice cannot be called poor. But firstly, most engines have their own nuances, and secondly, the extremely low number of cars on sale further complicates the selection of a copy with the right engine in good condition. Let's briefly run through the engines to define our choice.
In spite of the fact that here the Vel Satis was officially sold with petrol engines, on the secondary market there are dominating diesels: 11 of 19 cars on sale at the time of this writing were equipped with them. And that, in general, is one of the difficulties of searching: diesel cars, especially in such age, already to the full display their caprices, the mileage is enormous, and the engines are not ideal. The starting 2-liter M9R can be considered a good choice – we know it from Megane, Laguna and Nissan Qashqai to a limited extent. However, there are almost no cars on sale with this motor, besides it is combined only with a manual gearbox and unremarkable complete set, and in addition is not powerful enough for a large hatchback with a claim to status. The most popular option is the 2.2-liter G9T, but it's already unpredictable. In addition to the old fuel and supercharger, it has a tendency to crack the cylinder head and rotate the liners. For a diesel engine the set is too big, so one should be prepared to buy a car with such engine. The top-end diesel V6 on 3 liters is also not without sin. This Isuzu-developed engine can upset not only with failures of HPF, injectors, variable geometry turbine and EGR system, but also with overheating with the following breakdown of cylinder-head gasket and cracks in the head. The problem was partially solved after the 2005 update, but if you definitely want 350NM of torque and moderate consumption, it is worth extremely careful to diagnose the engine and have some money to spare in case of repairs.
On this background gasoline engines seem simply a bastion of simplicity and reliability. The basic variant is the two-liter F4Rt, the supercharged counterpart of the engine, familiar to us from dozens of models of the concern Renault-Nissan. The engine is extremely simple, with a cast-iron block and aluminum cylinder head, usual distributed injection and cheap belt timing. Here, in contrast to the atmospheric variants, there are not even phase controllers, but there are hydro-compensators. Even the supercharger is not capable to upset seriously: it is possible to buy a restored assembled turbine for 30 thousand, and the cartridge even for less than 10 thousand. Certainly, at such age it is necessary to pay attention to leaks, state of intake, crankcase ventilation system and catalytic converter. It is also not necessary to economize on service: it is better to change timing gearbox every 60 thousand, and to choose good oil. But all the same due to a combination of factors this motor can be considered the simplest and the cheapest in maintenance. The senior 3,5-liter V6, which was Nissan's VQ35DE is also a magnificent choice: with a reliable chain timing, distributed injection, and a resource under half a million kilometers. If not to miss the destruction of catalysts, as well as to fill good oil and to watch the cooling system, the engine can be considered almost perennial by modern standards. But do not forget that the cars are already under 20 years old, so the run of half a million kilometers may be not a beautiful figure, but an early anniversary. And also those who want to get the maximum possible should take into account the transport tax for 238 hp and fuel consumption of 16-20 liters per one hundred.
And now, having briefly understood what is good in Renault Vel Satis, it is possible to make a portrait of an optimum copy. As we have already understood, it is necessary to be tied up at search either to a rich complete set, or to the petrol engines – depending on the budget and personal preferences. But the most logical variant would be a search of a restyled car with a petrol-engined two-liter motor in a decent complete set – approximately such. Mileage of 200 thousand and accident-free history is worth checking – for example, with Autotech. But even if there are some problems with the car, it will be cheaper and easier to eliminate them in this case. And after all, the minimum investment in an old and inexpensive car is what the majority of buyers are waiting for. Moreover, for such modest money it is possible to receive the real French business class – richly equipped, unusual and practical.