The relatively popular first generation Chrysler 300C, unfortunately, has already passed the point of no return. Inexpensive variants more often make you think about rewelding the rotten rear arches and overhauls of the engine and gearbox, than about the pleasure of driving, and the good ones ask for under a million rubles. And since it turned out that way, in the presence of this million, it is possible to look in the direction of the second generation of the model, which had time, though briefly, to be officially present on the Russian market. Our colleagues from Avito Avto say that there are very few cars on sale, and there are no cheap options: if we consider copies only with the Russian registration, the prices start from about 1.1 million rubles. Well and having the sum of 1.3 million rubles, it is already possible to choose from the best options. Let's look at how the second generation 300C differs from the first and how difficult its purchase and operation can be.
The second-generation Chrysler 300C debuted in 2011, and it reached us about a year later. However, if the predecessor has received though limited, but popularity because of its rough, but charismatic appearance, and it was sold in our country in 2,000 cars, the sales of the successor have been about an order of magnitude lower. Therefore it has lasted in Russia only a couple of years – already in 2014 the model has disappeared just because of unsatisfactory sales. In addition, it has not caught the time of moderate duties till 2008 – and in fact we have a lot of "first" 300C thanks to private gray import. Fresh cars brought under the full duty was pointless, so the piece offers up to a million rubles inclusive mean the Belarusian, Armenian and whatever else registration, which does not allow normally drive a car in Russia. In addition it is necessary to remember, that these cars were usually bought in the USA as broken-down cars, and were brought for restoration. In general, the savings of 300K seems very doubtful, especially as the prices of dealer cars do not look high. At one time the 300C cost new 2,3 million rubles, and now it has fallen in half that looks quite decent against a background of other ten-years-old "budget sedans" which now try to be sold at purchase price.
The 300C was not notable for its outstanding corrosion resistance even in the first generation, and the second generation has inherited this feature. We are not talking, of course, about serious body problems: these cars have not lived up to them yet due to both age and residual value. But there are enough little things: mainly small rust spots appear on the edges of body elements. Door bottoms, inside edges of a hood, rolled up wheels' arches – all these areas need to be inspected with special zeal. A specific disease has become rust, crawling out from under the outside door handles, especially the front ones: here it also starts on the edge of the hole for mounting the handle and creeps in both directions – out and in of the door. Because of this the doors were even changed under warranty, with the transfer of the stuffing into a new element. An additional nuance, connected with such replacement, is a plate with VIN, pasted on the driver's door: it was either pasted or just given to an owner, so it is worth checking its presence.
Also typical operation defects were not cancelled, and in addition the deep chipping on hood, sills, arches and windshield frame can "fade" rather quickly. The trunk lid has no license plate area – here you should pay attention only to the area around the emblem and additional brake light. It will be useful to check up the saloon floors for dryness: an optional panoramic roof doesn't often get censure because of leaks, but problems are possible. Well, the underbody will also need attention: ground clearance of only 140 mm provides an owner with comfortable life in winter and restrictions in summer, and small damages are quite probable here.
Given the propensity for corrosion, it is especially important to find a car without a history of major accidents. The good news here is the age already mentioned in the beginning: in Russia, it is almost impossible to find a car that was purchased as a beat-up car from an auction in the U.S. All cars here are "white", so you can skip the expense of checking Carfax history and limit your search to local services such as Autoteka to make sure there are no major accidents, legal restrictions, bans, and more. But there is a fly in the ointment: the price and availability of body parts. Judging by the volume of the secondary market, the second generation 300C is rarer than another Alfa Romeo, so you should not count on takeovers at all. And some body parts and external parts like optics cost exorbitant money. If non-original substitutes are available for the hood for 13-25 thousands, and a front wing can be bought by the same method for 4 thousand, the trunk lid will have to be ordered from salvage yards abroad, as the price of 70 thousand does not meet expectations. The bumper even in non-original version costs around 25 thousand, and the rear one has no replacement at all and will cost 50 thousand rubles. Those who have not replaced the rusty door under warranty have only to repaint the existing one: there is no sense in buying a used one for 15 ths. Headlights are also extremely expensive: bixenon head optics has 6 figures price tag. However, in the world the 300C is not any exclusive (in Italy it was on sale as Lancia Thema), and experience shows that practically everything can be ordered at moderate prices from foreign scrap lots. True, you will have to search and wait.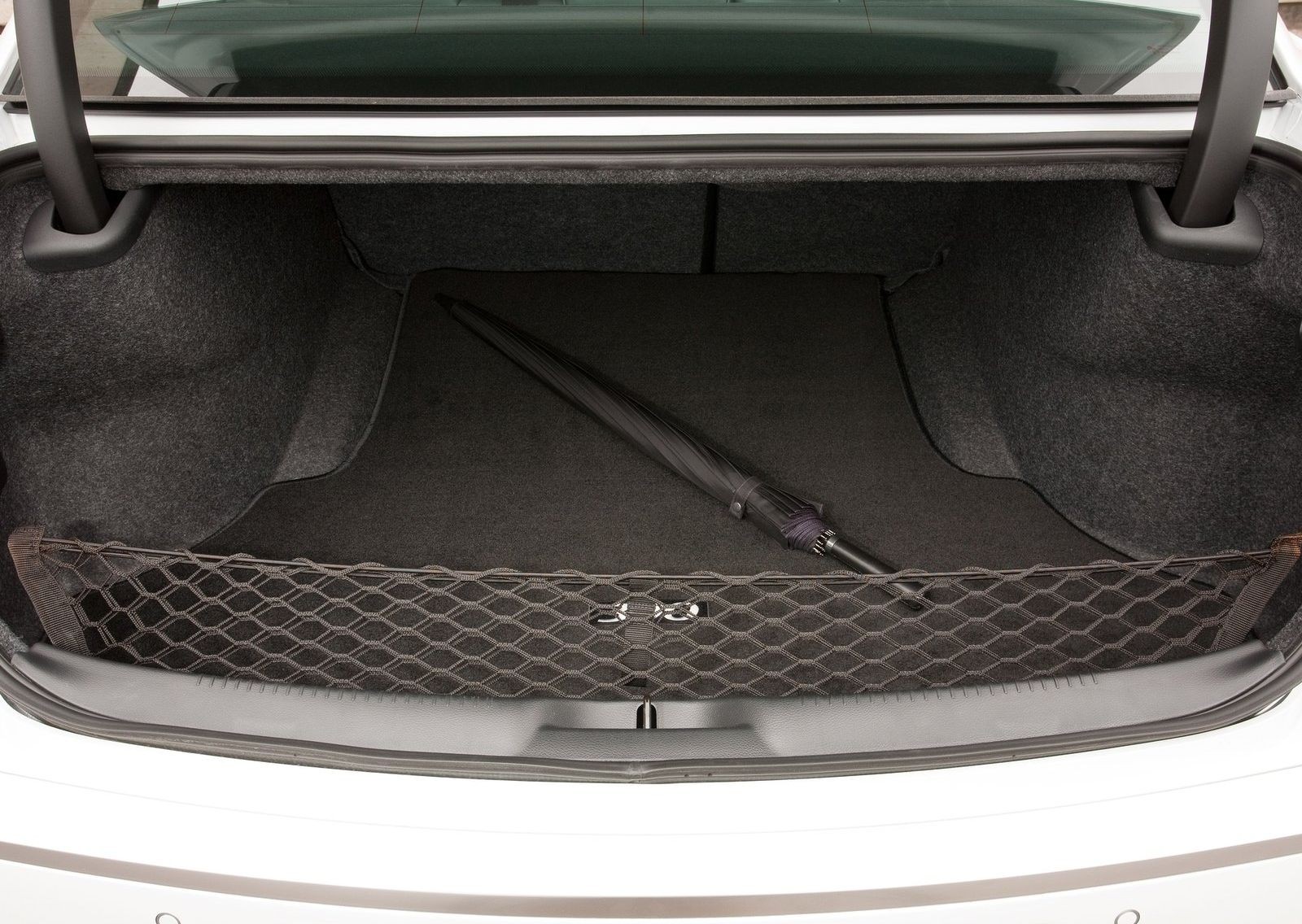 The Chrysler LD platform is a derivative of the LX, on which the first-generation 300C was based. However, the owners often write more simply: "the front suspension is from Mercedes W220, the rear suspension is from W211". And they, we should say, do not lie – the construction of suspension is really the same: double wishbone at front and multiple wishbone at back. Moreover, even for repair, the spare parts from Daimler can be useful: the same silent blocks are selected from Mercedes, which in some cases is cheaper and easier. But the redesign of the suspension means that there is no unification of parts with the first generation, so count on its popularity is not worth it. This explains the lack of non-original components, because of which the repair can be overpriced. For example, the front lower arm assembly with ball bearing costs about 40 thousand, and the ball bearing is not offered separately. The original front shock-absorber costs 18-20k, and for the same money a part from Bilstein is available. And the stabilizer struts here are identical to the first generation, so you can buy them not for 5 thousand, but from 500 rubles apiece. At the rear, overhead can be levers, of which there are five per side: many do not like to pay 4-8 thousand for each, which makes them pick up silentblocks. Shock absorbers are cheaper here: about 12 thousand per unit, and one can not regret the absence of adjustable shock absorbers – only few people would pay 45 thousand for one. In general, it is definitely worth paying attention to suspension while examining the car: German construction does not mean any indulgence in terms of non-original assortment, and overhaul of neglected suspension will cost a lot of money.
The brakes are transferred to the second generation from the predecessor with minor changes: for example, the brake mechanisms with discs are interchangeable. Brake variants are several, depending on the engine: so, the basic machines are satisfied with a simple front single-piston calipers with a floating bracket and 320-millimeter discs, but with the growth of power calipers grow up to two or four-piston, and disc diameter – up to 360 mm. For the Russian cars, however, it is not very actual, because we do not have a choice of engine, and therefore we can talk about powerful brakes only from the point of view of possible tuning. But the prices for consumables are quite acceptable: for example, one can buy disks for 5-6 thousand, and for this money both original and quality analogues are available. The steering of the second generation 300C received electro-hydraulic booster instead of hydraulic one, and it is worth paying attention to it while examining the car. The main reason is the cost of electric pump, coming up to a hundred thousand rubles. The increased noise or vibrations during operation are good bargaining chips. But the restored rack is cheap, at the level of repair cost – about 20-25 thousand rubles.
The 300C buyers did not have to choose a gearbox: it was an automatic in any case. In our case, it is a non-alternative 8HP45 gearbox from ZF – the same as the one in the relative Dodge Challenger oil-car. The eight-speed automatic gearbox is quite good from the point of view of reliability and service life, but is rather complicated by design and expensive to repair – it is necessary to remember about it both at purchase and during exploitation. Obviously problematic unit will show itself with howling and humming, but even if the box works quietly, you should not save money on diagnostics. As it should be a modern automatic transmission, 8HP45 is demanding to the oil purity, so it is better to change it every 30-40 thousand km and do not economize on the replacement of the filter in the pan, so as to hope for a resource of 200-250 thousand until the first opening.
Of the variety of engines installed under the hood of the 300C, for us only one is relevant: the 3.6-liter V-shaped "six" of the Pentastar family. Certainly, in the USA the model was equipped with V8 HEMI 5,7-liter and 6,4-liter engines, and in Europe was offered a 3-liter diesel, but all this was not brought to Russia as expected – not the volume of the market. However, the V6 quite covers requirements of the overwhelming majority of owners: it produces 286 horsepower without any supercharger. We shall not speak about the transport tax in 40 thousand roubles – it is good that the consumption if you want you can keep it to 15 liters per one hundred. The engine itself with the index 9ERB is very modern – FCA introduced this range of Pentastar in 2010. Of course, the engine is all-aluminum, with a chain in the timing drive, hydro-compensators and phase controllers on intake and exhaust, but with the usual distributed injection. To maintain it is also quite affordable: maintenance of the timing will cost 12-15 thousand, not including labor costs, the phasor regulator can be bought for 7-8 thousand original, injectors – 5 thousand per piece, and so on. In general, the engine will not require too much money and has all chances to go over 300 thousand kilometers with good service.
Well and now, briefly having understood what Chrysler 300C of the second generation has to offer to the owner, we can make a conclusion about reasonability of purchase and form the portrait of an optimum copy. On the background of the "ancestor" this sedan looks more modern and more expensive, even though a part of charisma it has lost in the process of growing up. But looking at this car nobody will question what a million was paid for, and technical simplicity promises good remaining service life even taking into account its age approaching 10 years. One will not have to puzzle over a choice: it is still real to find a well-groomed car with run to 150 thousand kilometers from the first proprietor in the market – approximately such. If all promises of the seller are true, 300C can be considered very good way to enter American automobile culture. And there, we'll see, it won't be far from V8 HEMI.